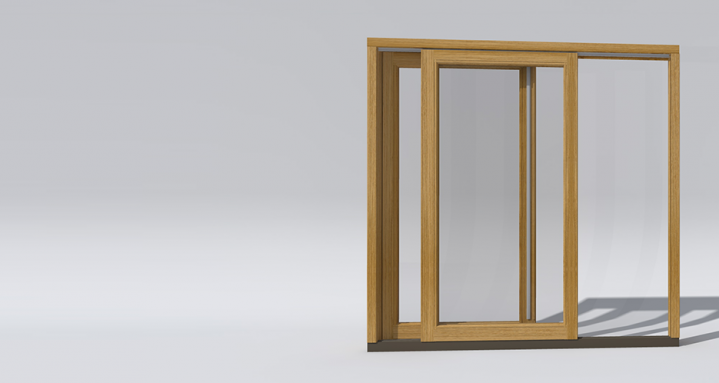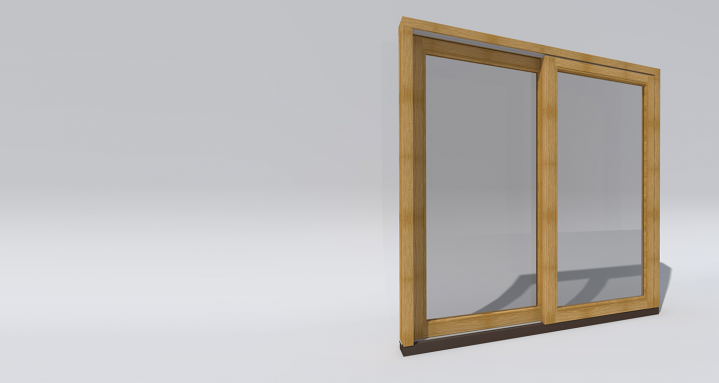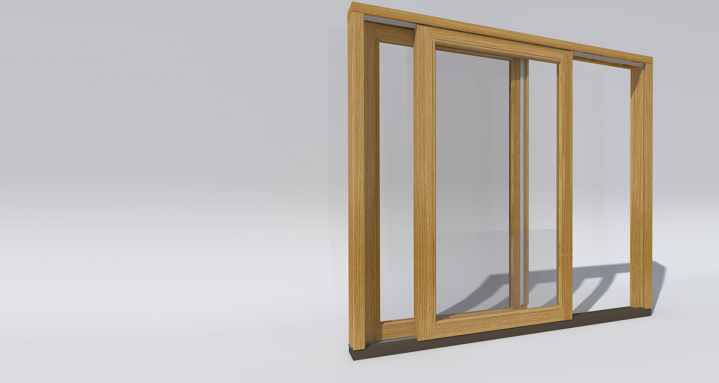 HS sliding doors
It is very easy and pleasant to use these doors, even in their biggest available dimensions (may reach 3.2×2.0 [height×width] metres).
Since the fixed as well as the sliding parts of these doors are installed on different planes, the sliding part of the door is lifted and then it can be easily shifted by simply moving the handle.
HS (different planes) doors can also be closed from the inside and from the outside. Another advantage of this door model is the lowered aluminium threshold, which is mostly within the floor line.