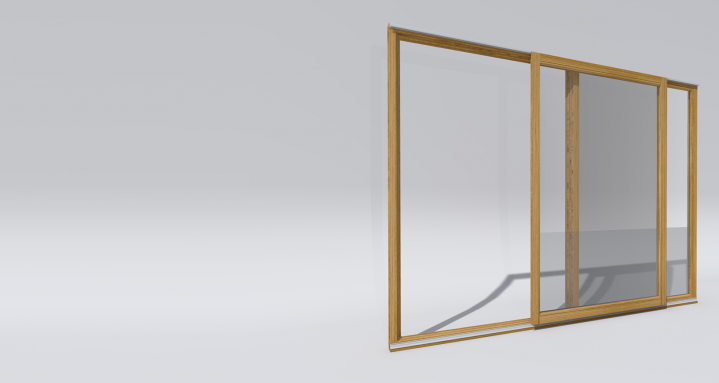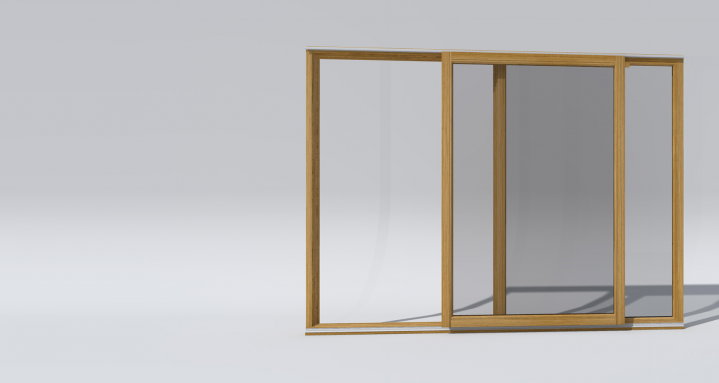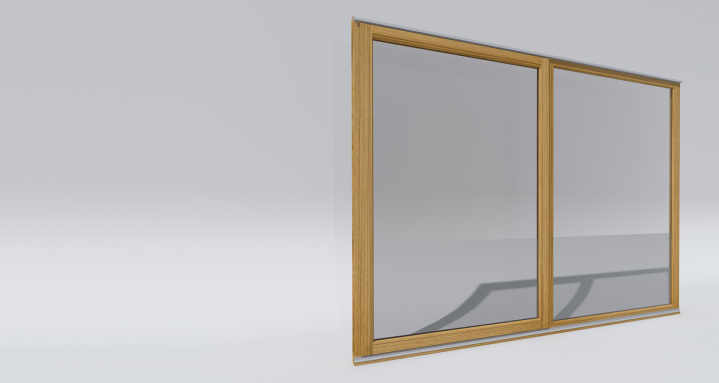 PSK / Patio sliding doors
These sliding doors are an optimal solution ensuring heat preservation and impermeability—all of this at a reasonable price.
The design of these wooden doors is similar to that of the European-type windows, which is the most popular solution in Lithuania. The only difference is that the built-in hardware device enables the door panel to draw out and move back and forth within the tracks.
We recommend choosing PSK / Patio Sliding Doors in standard and small dimensions as well as in cases when you know that they will be commonly closed from the inside and not from the outside. Please keep in mind that you must have an 80mm high wooden frame under such a door, which will not be built into the floor.