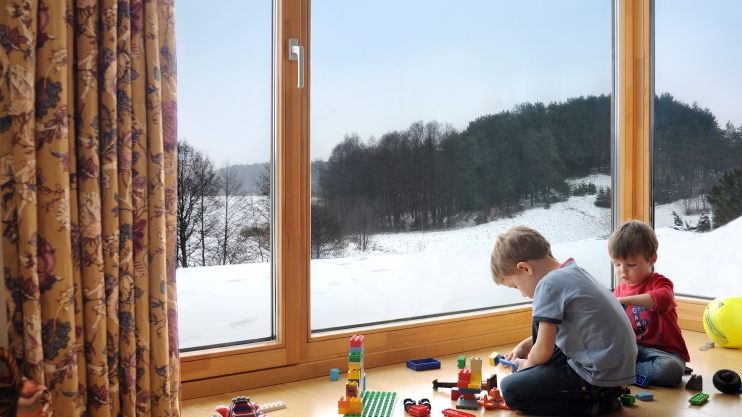 Production of wooden windows
Since 2009, Langų Gama Ltd offers customised wooden windows to make your home warm and cosy. For us, the production of wooden windows and front doors is the synthesis of technologies and innovations, top-quality materials and specialists who are experts in their field. Our wooden windows are not only nice but also economical—we comply with the strictest quality standards and offer various heat-saving solutions, which conform to energy efficiency class A+ or A++ requirements. You can also rest assured regarding security and the environment—we use only eco-friendly wood and paints, and exterior security is assured by means of special installation technologies.
Wooden windows and their features
Wooden windowsare an excellent choice for anyone who appreciates individuality, naturalness, and durability. We can manufacture wooden windows of standard dimensions, but our particular strength is the implementation of customised projects. Windows made of top-quality wood, treated with special technologies, are permeable to air, but not to humidity, and guarantee excellent thermal insulation.