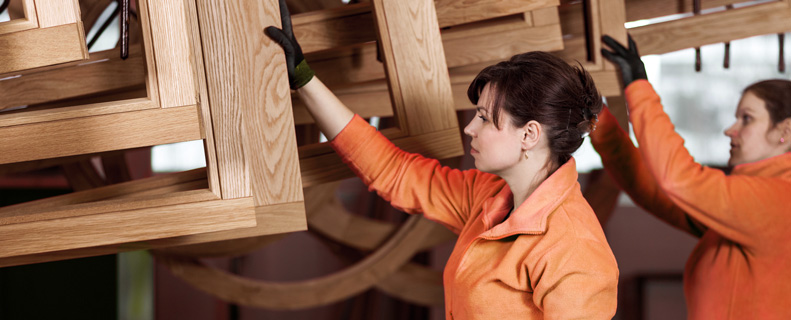 Our activities follow three simple principles:
• highest product quality;
• environmentally-friendly manufacturing and sustainable development;
• friendly working environment, encouraging development.
The best part about these principles is that they do not exclude each other, but rather form synergy, thus inspiring adherence and appreciation. High quality materials allow us to manufacture aesthetically pleasing as well as durable items. Moreover, the company's implemented innovative technologies helps to perform complex orders faster and to guarantee environmentally-friendly manufacturing processes. By purchasing logs from ecological wood suppliers, who strive to preserve stable forestry, we take part in conserving the natural treasures of our planet and the quality of our products. After all, it is the most magnificent wood that is the basis of the produced windows. Our team is like a second family that fosters the abilities of each of its members and encourages personal development and growth together. We are united by our love for trees and the desire to share its gifts.